EQM530
Combination of humanistic emotion and advanced technology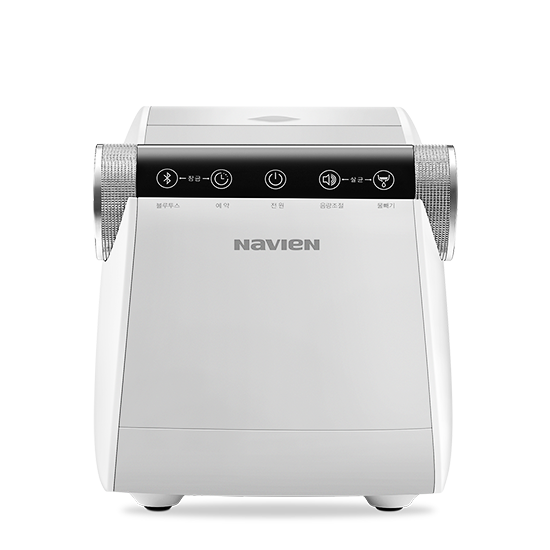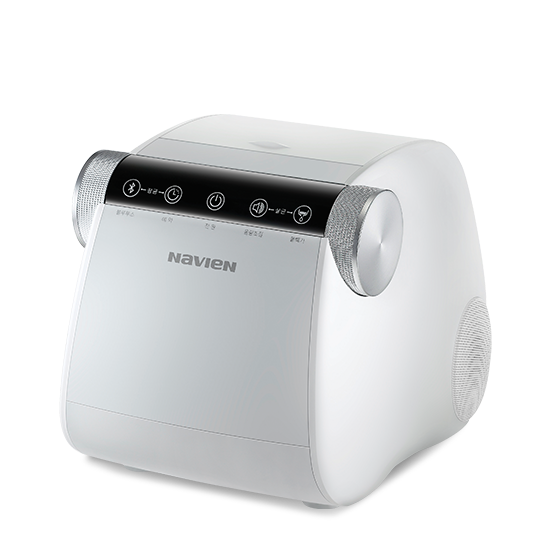 The most comfortable temperature for sleeping with the
same No. 1 Korea's representative boiler technology
NTC Technology ™ The most comfortable temperature for sleeping realized by
temperature control specialist KD Navien
NTC Technology ™
The most comfortable temperature for sleeping realized by temperature control specialist KD Navien
This technology allows sleeping at the optimal temperature for each individual taste through the intelligent smart separation heating adjusting the left/right temperature precisely by 1℃, matching the set temperature, of the mat and boiler by controlling the returning temperature, and ensuring consistent temperature over the entire mat without temperature fluctuation. All of these features can only be realized by KD Navien.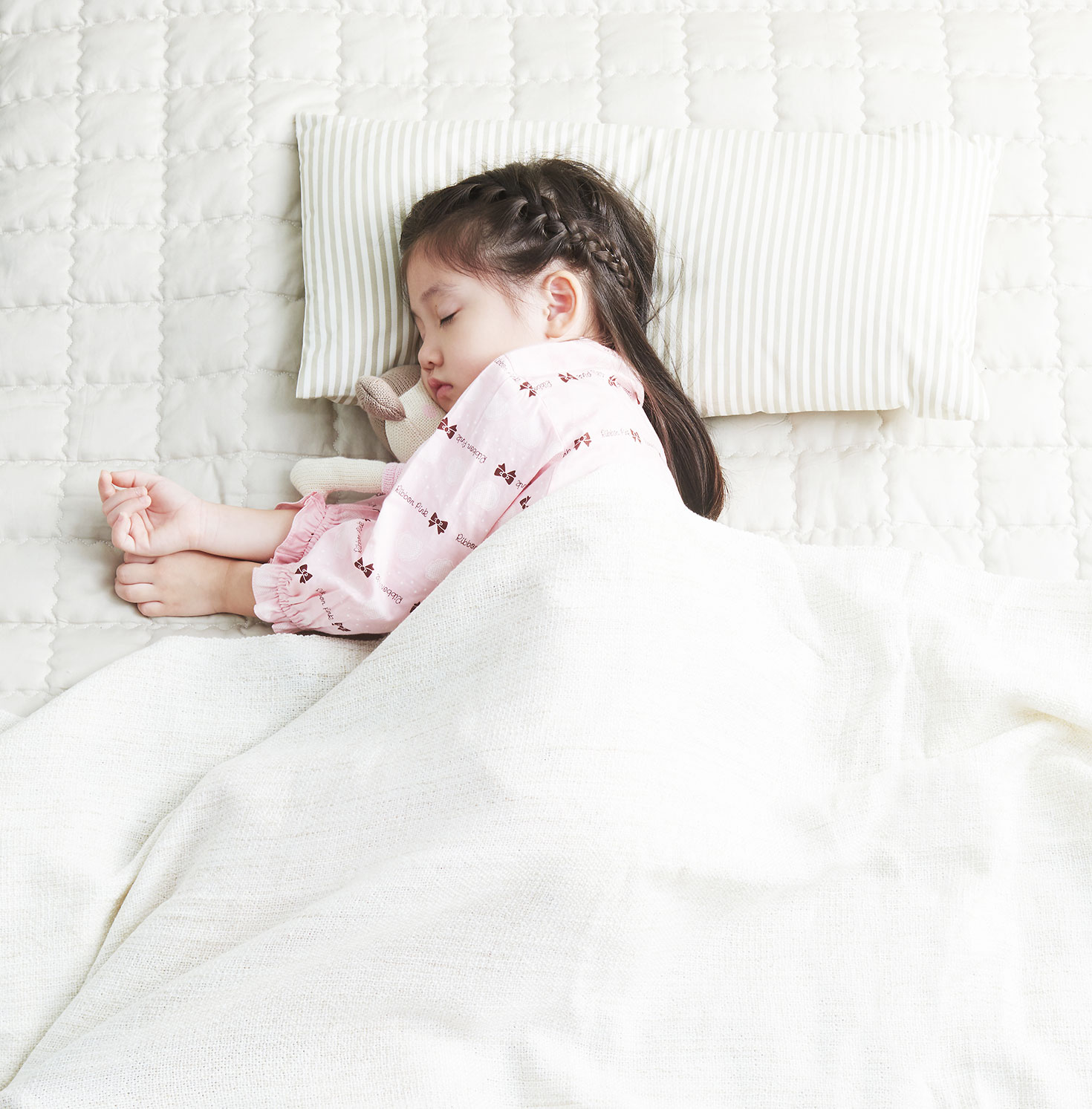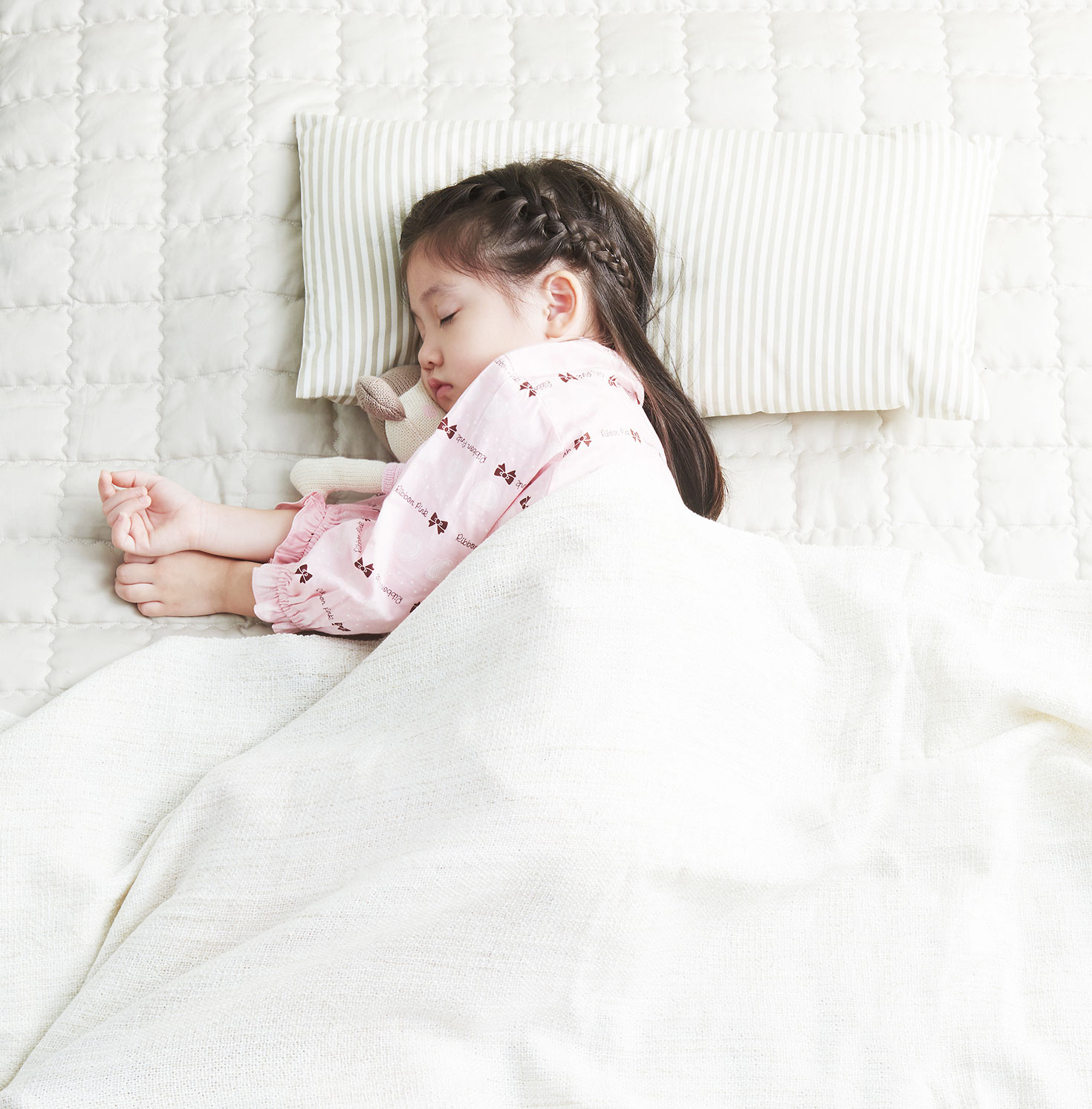 Safety first design system
In designing a product, KD Navien researchers put the highest priority on "safety."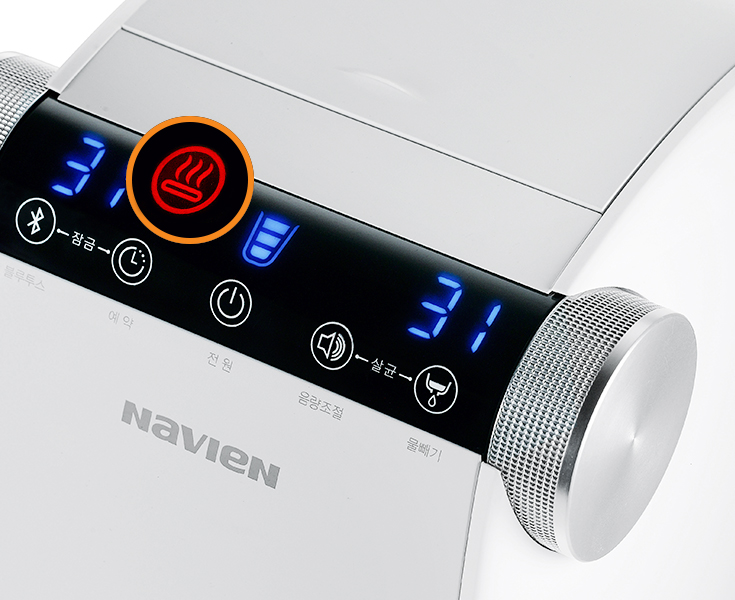 High-temperature mode notice function
Check the temperature for safety again.
Get notified about the safety temperature when the temperature increases to 38℃ or over. When the Caution lamp is on, the temperature is too high. .
Sterilization mode
Protection from risks of invisible microorganisms and germs
Water is constantly circulating inside the boiler and mat.
Don't you worry about germs?
You can feel safe by using the sterilization mode to prevent any risk of breeding germs and microorganisms in water.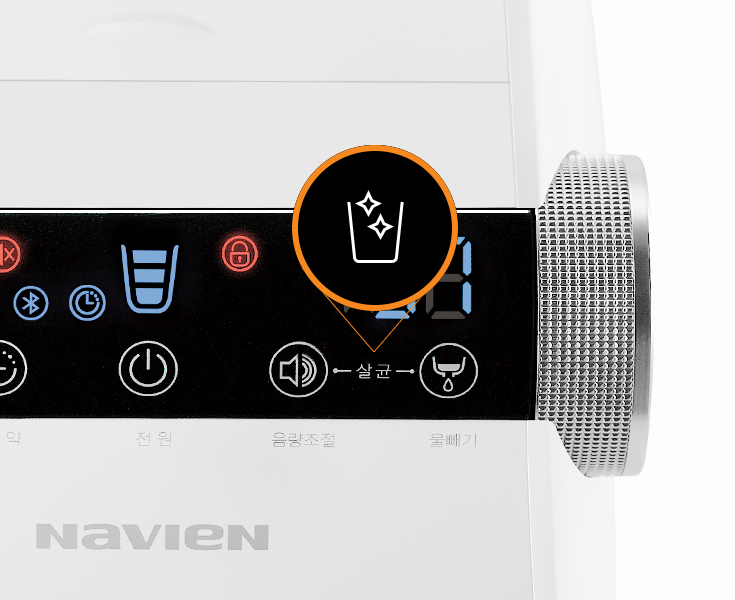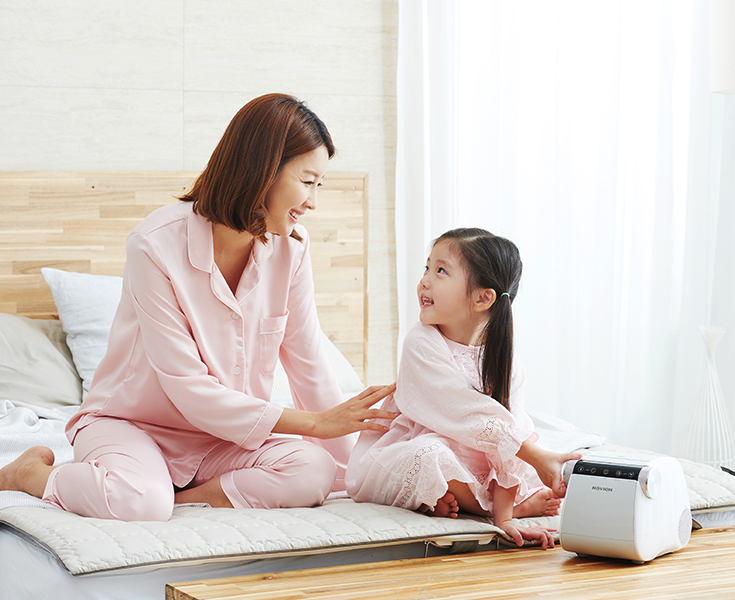 Child lock mode
You can feel safe, even when your child carelessly touches the product.
Curious children tend to touch everything without us ever knowing When the child lock mode is on, the button cannot be controlled. So you can relax a bit more about your child's safety!
Multi-layered safety system
System with the highest priority on safety
You can feel safe with the water inlet and cover, which features multiple barriers, and the connector guard without worrying about direct contact with the hose.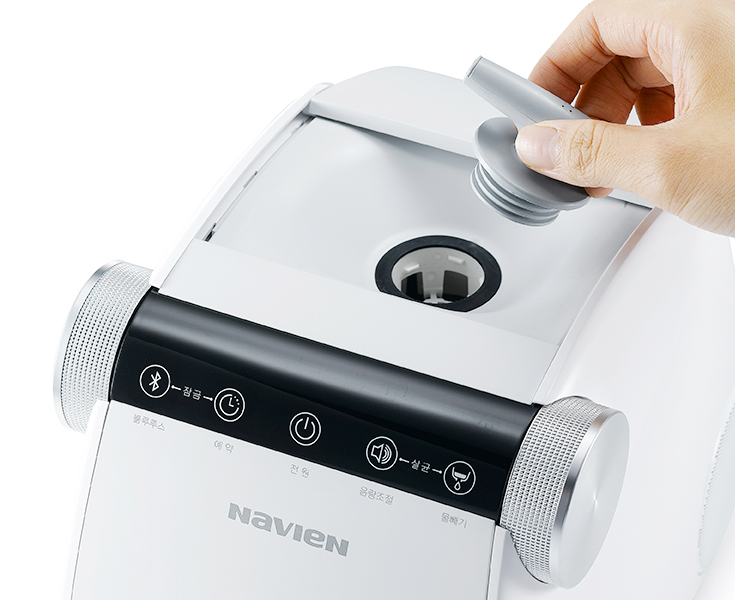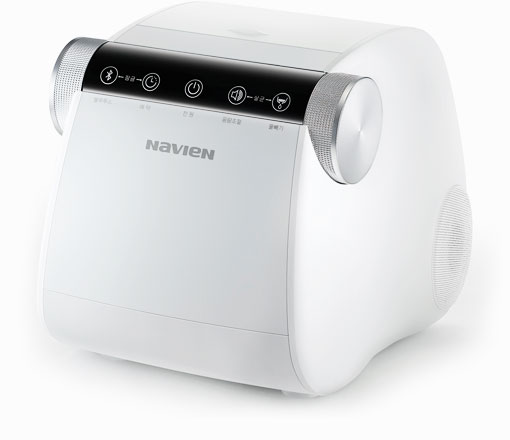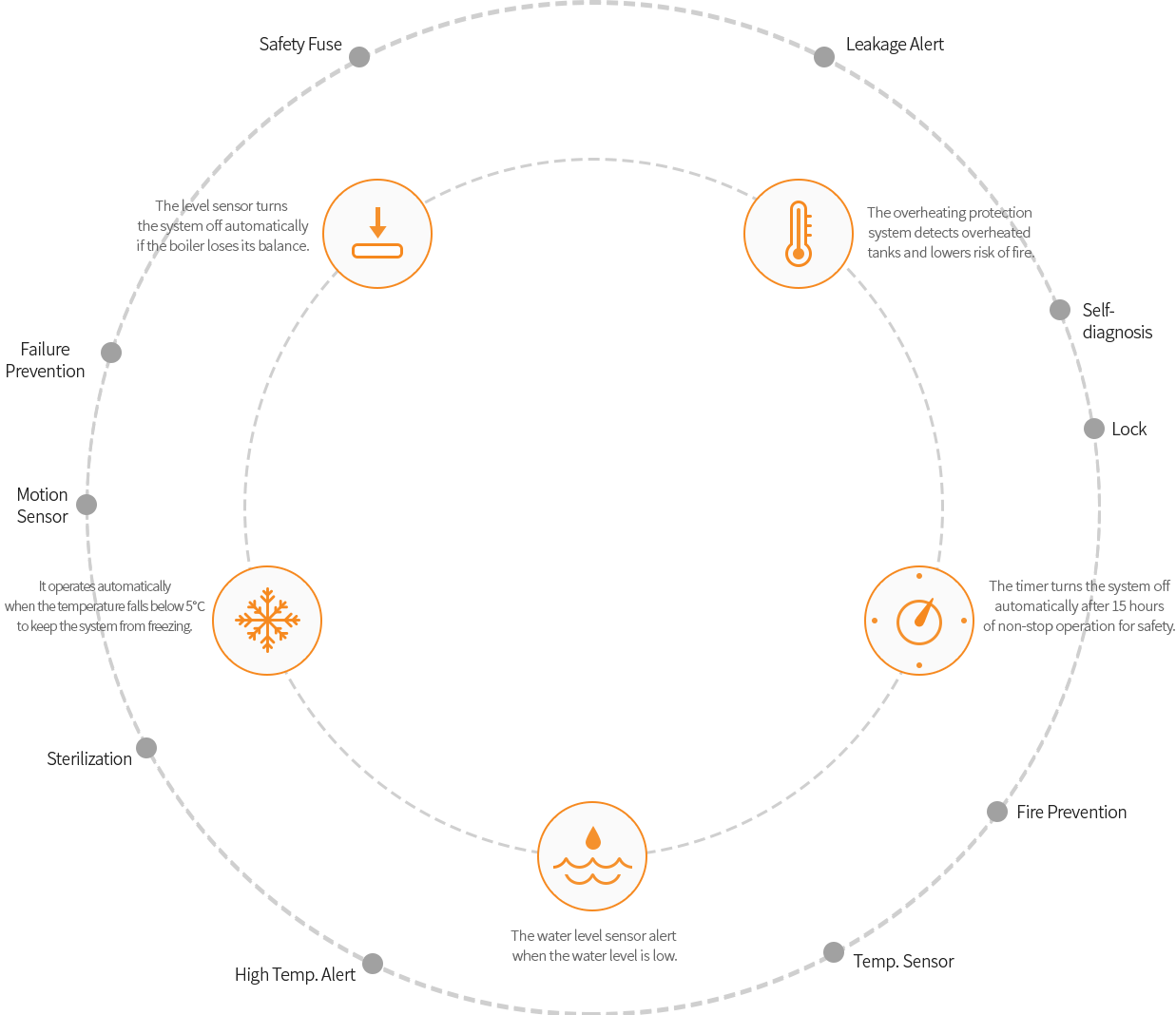 The level sensor turns the system off automatically if

the boiler loses its balance.

The overheating protection system detects overheated

tanks and lowers risk of fire.

The timer turns the system off automatically after 15 hours of

non-stop operation for safety.

The water level sensor alerts when the

water level is low.

It operates automatically when the temperature falls below

5℃ to keep the system from freezing.
Uncompromising premium level
The principle of KD Navien to pursue more outstanding quality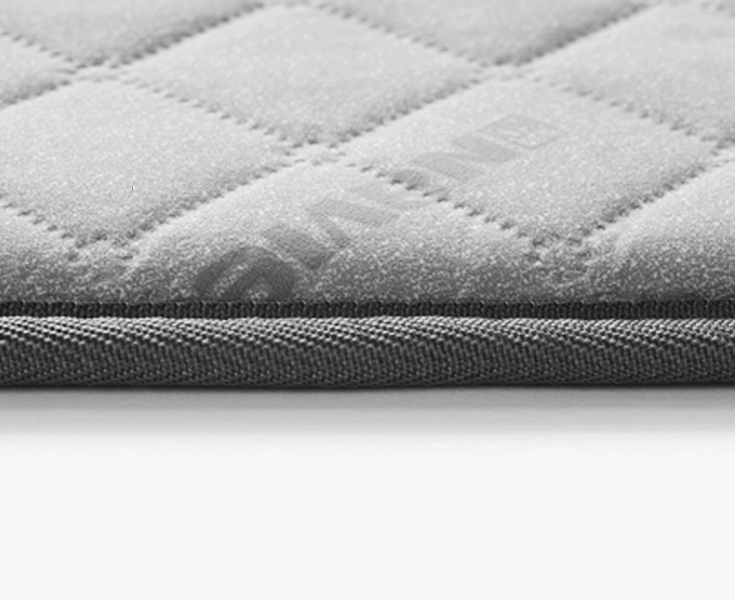 Comfortable cushion type mat like a cozy mattress
Natural material silicon hose
Luxurious diamond quilting pattern Cushion type mat for a mattress-like feeling Waterproofing is provided as a basic feature! You can feel comfort and coziness without the sound of any rustling.
Slim type mat with comfort and simplicity
Ultra-slim mat without a hose
Simple and basic square pattern Waterproofing is provided as a basic feature! This is a pad-type slim mat that can be easily stored. It has a mattress-like feeling and is very thin, with a thickness of 5mm or less.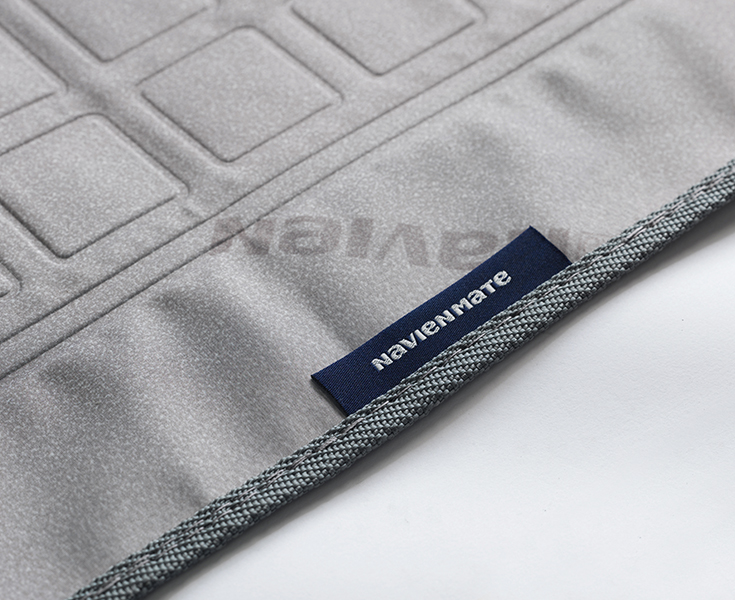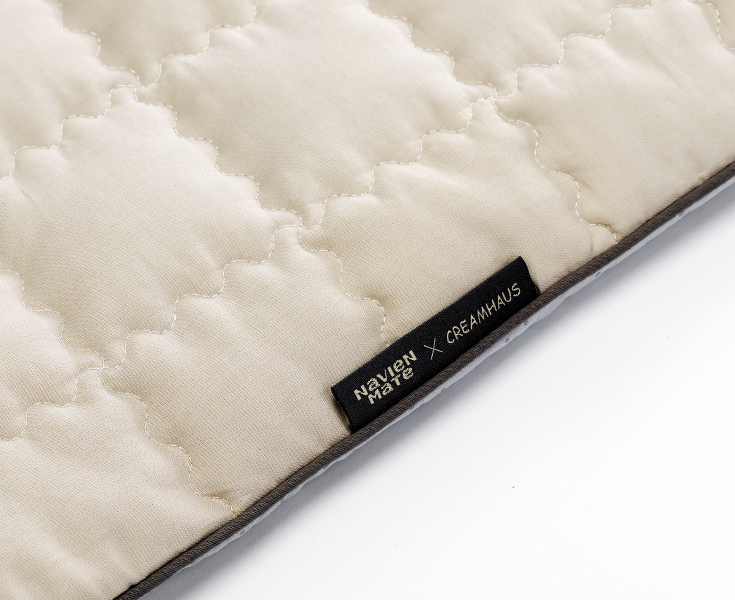 KD Navien Mate x Cream House
Another collaboration by
Experience a totally new feeling each time with a magical greige cover whose look changes under different lighting and angles.
Harmony of digital and analog features
A combination of digital convenience and human warmth, this design
evokes beautiful bygone memories as well as leaves a sophisticated impression.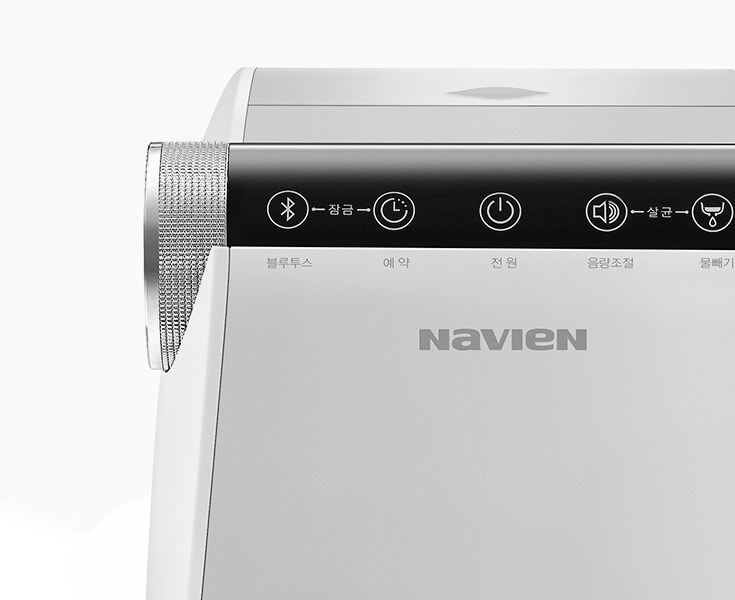 Ergonomic display
More convenient design visible from various angles
Dual analog dial
Left/Right temperature control intuitively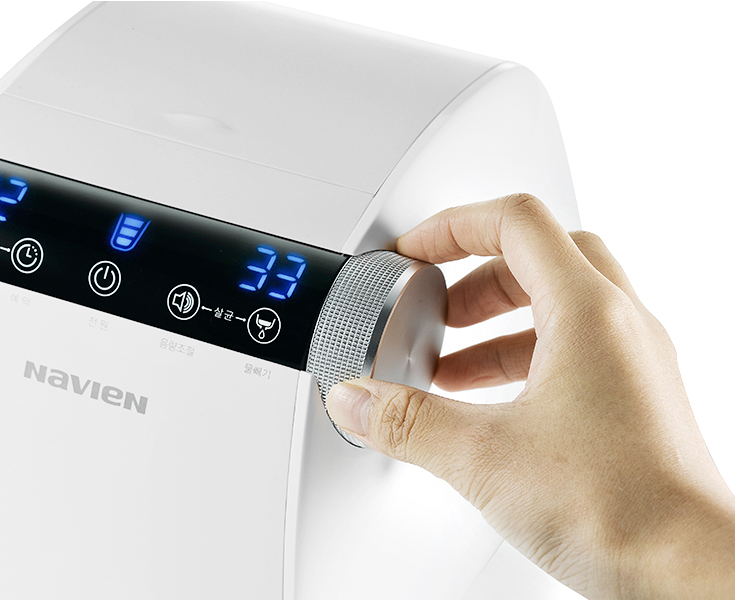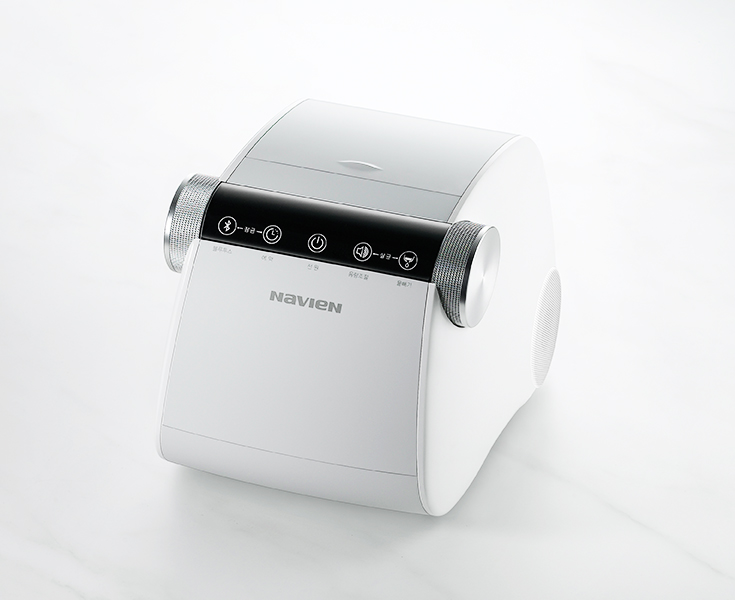 Compact size
Compact design with various functions
Enjoy the smartest function in the most convenient way!
Separately, but together! Left/Right separated heating
Left/Right temperature of the mat can be controlled by 1℃ based on your taste.
※ Separated heating is provided only in the queen/king size.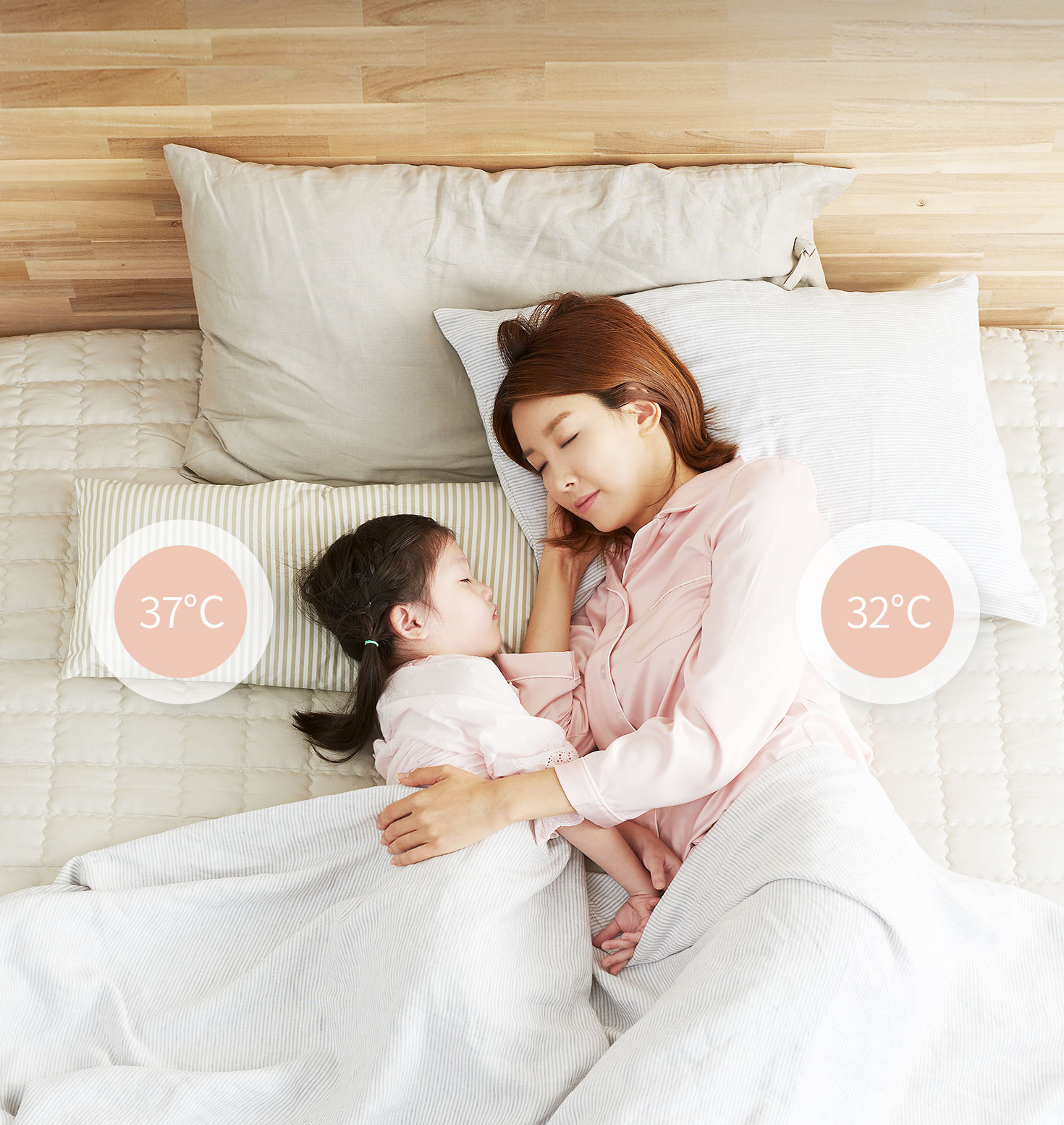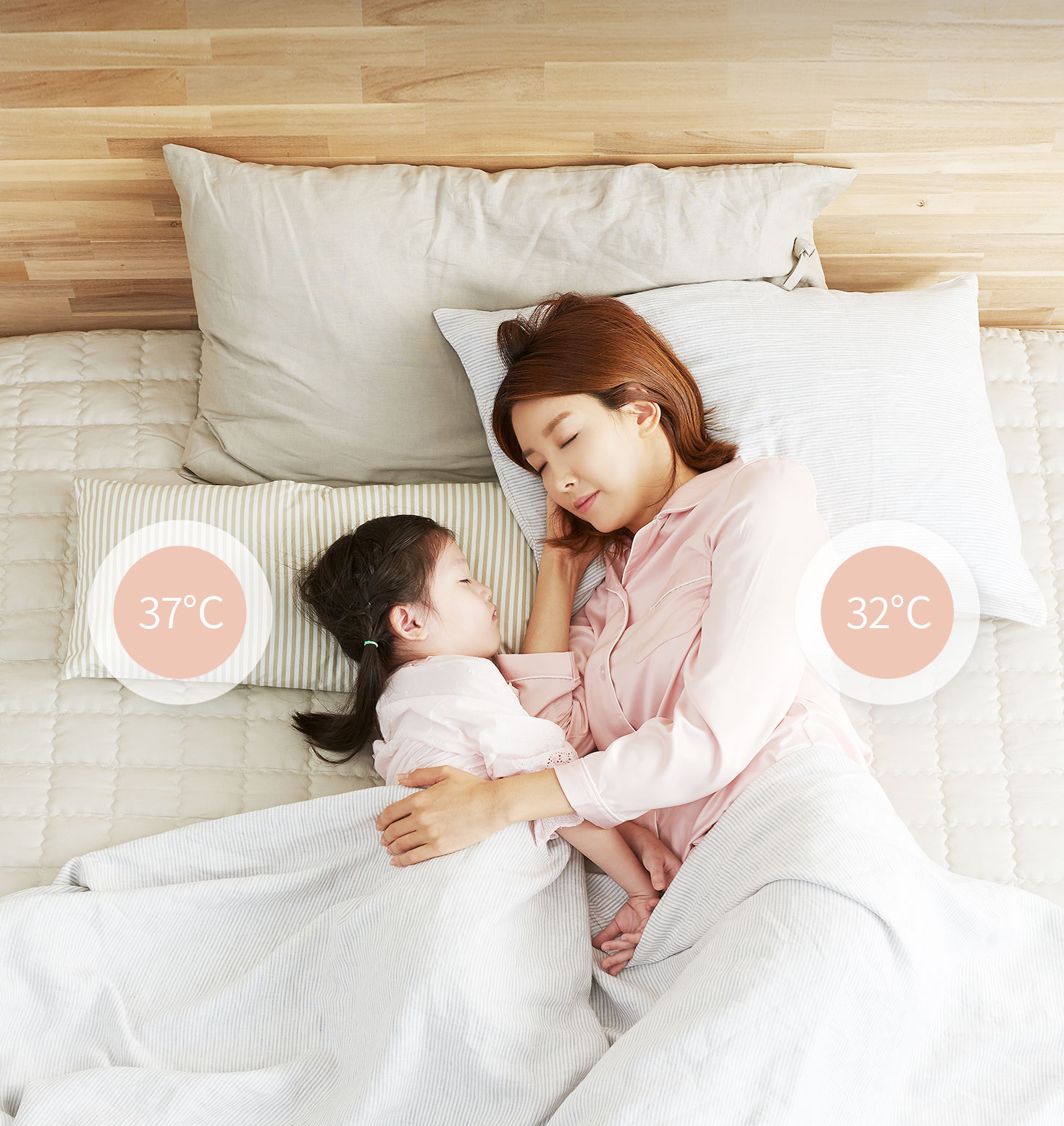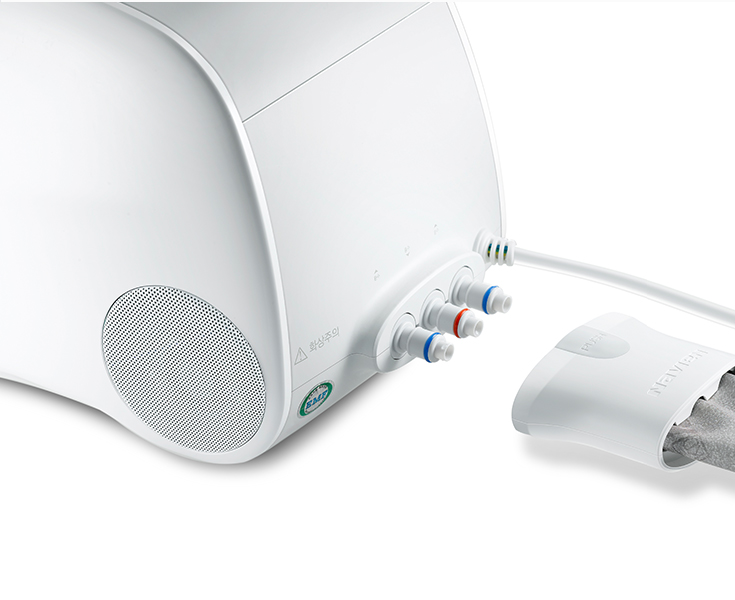 Second generation easy connector
Easy connecter one step future upgraded
The second generation easy connecter allows a hose to be easily attached and detached with a single click. This makes installation and disassembly easy and simple. When the hose is attached and detached, water does not leak or flow, ensuring clean use.
Automatic drainage system
Without bothersome pumping, you can easily remove water from a boiler and mat with just the drainage kit and a touch. * This is only applied to models where a cushion type mat is used.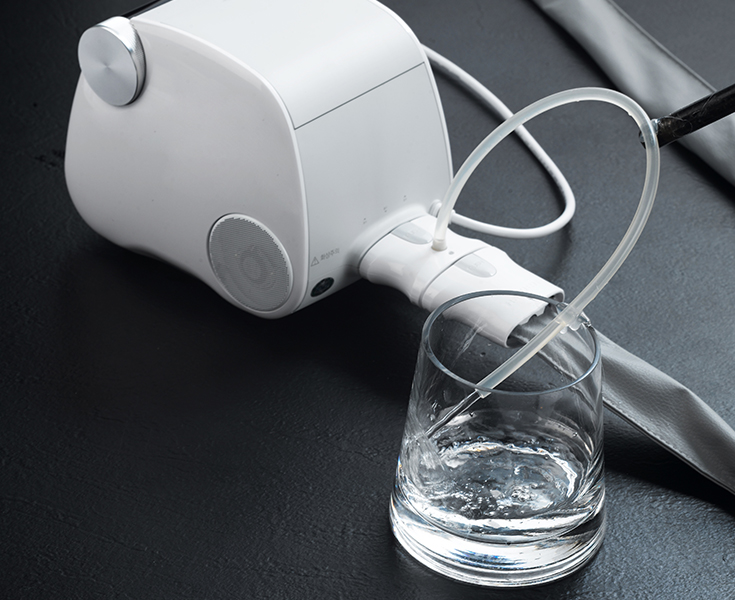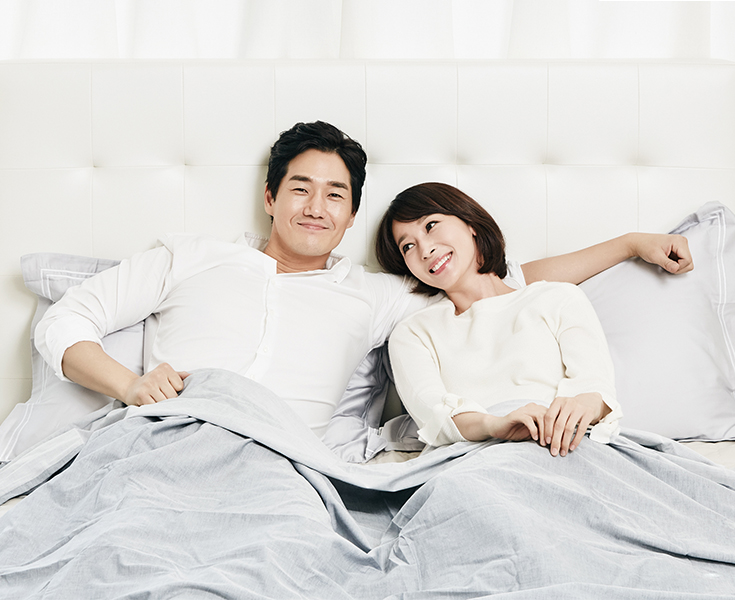 Sleep mode
Function to adjust the temperature based on change in body temperature
With the function of adjusting the temperature suitable for the cycles of body temperature changes while sleeping, you can enjoy a deep sleep without waking up in the middle of the night. Wake up in the morning, feeling totally refreshed.
Voice guidance
You can be informed about the current status and setup by voice.
You can control the volume for your needs and choose the mute mode when you do not want to be interrupted.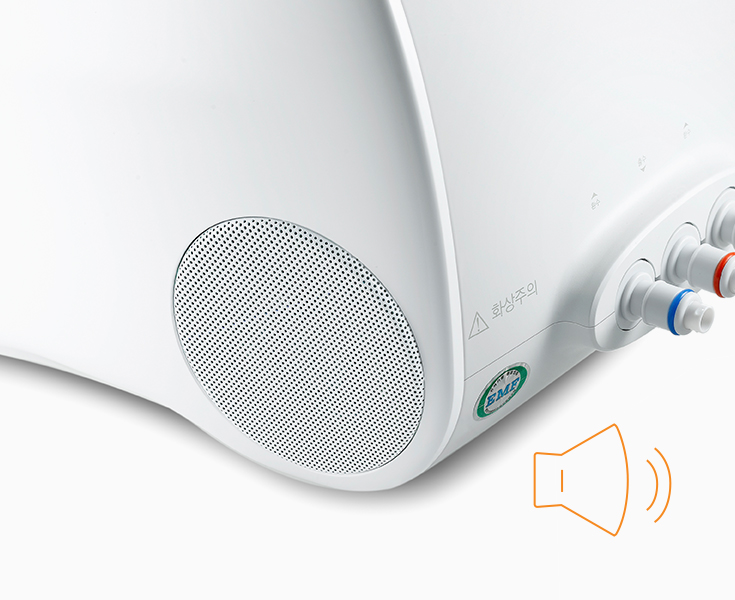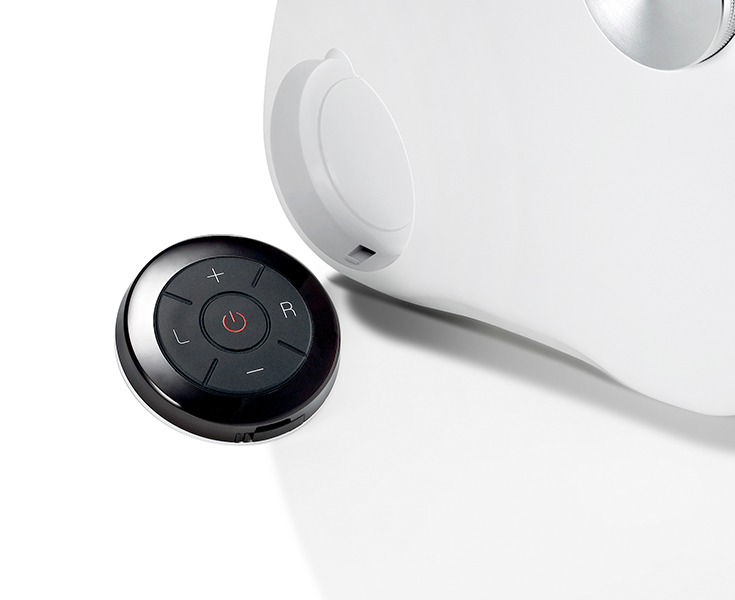 Remote controller
You can easily use the product, even in a lying position.
As it is attached or detached to the boiler, the remote controller can be stored without worrying about losing it.
Bluetooth APP support
Use the mat more conveniently by turning it on and off anywhere at home by linking with the Bluetooth app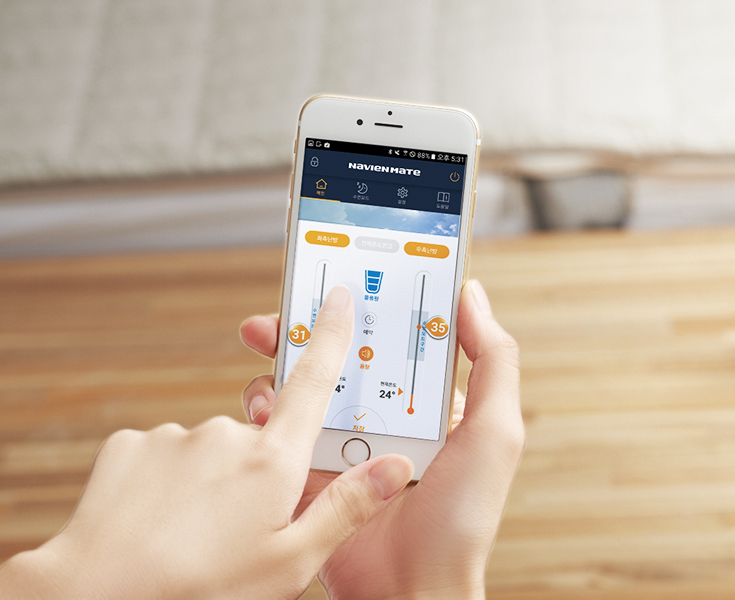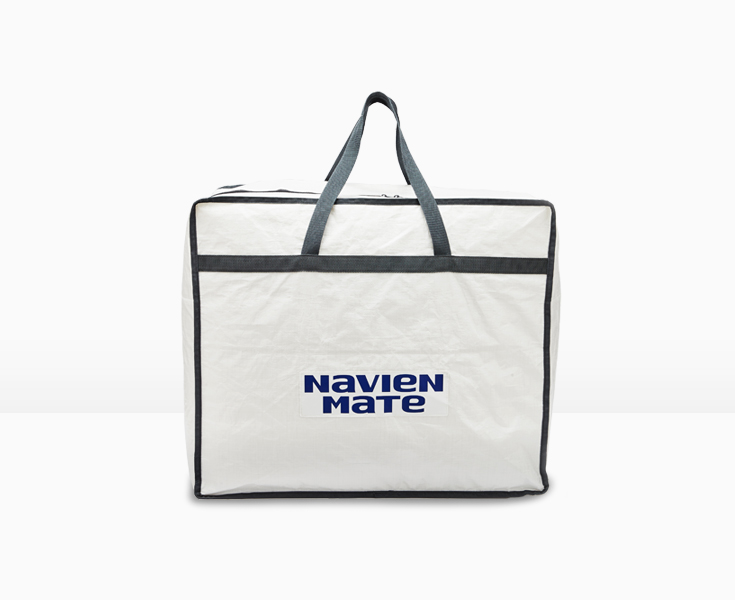 Boiler/Mat bag
A bag for boiler/mat is provided to store the product easily and safely.
Total solution from beginning to end
Reliable Navien total solution from purchase to A/S
Acquired the certification of consumer centered management (CCM) for the first time in the boiler industry
You can truly rely on KD Navien producing the best quality products. Our corporate culture focuses on customer satisfaction and quality, and so we run the happiness sharing call center 24/7, service center directly run by the headquarters, and offer free quality assurance for two years.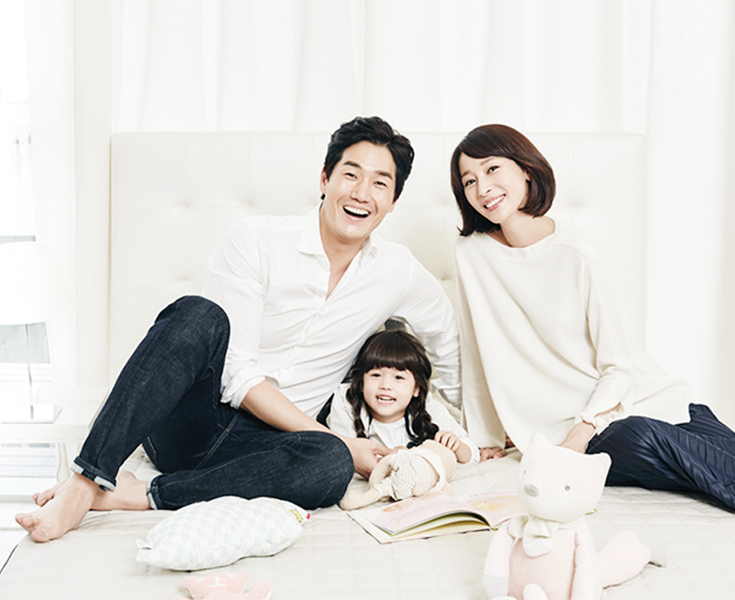 EQM530

Check out our other products.