Condensing Gas Boiler
NCB 550
Eco-friendly green technology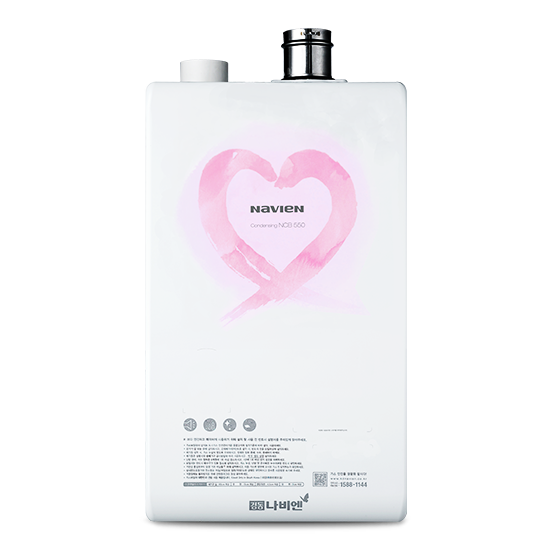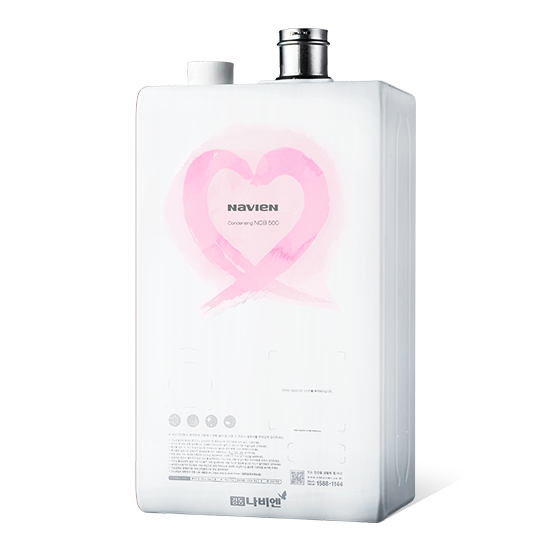 Condensing is the ideal choice for eco-friendly life!
KD Navien green technology puts high priority on people, nature, and the future.
KD Navien's eco-friendly boiler minimizes CO2 (greenhouse gas) and nitrogen oxide (pollutant), and it uses high heat efficiency to conserve energy resources.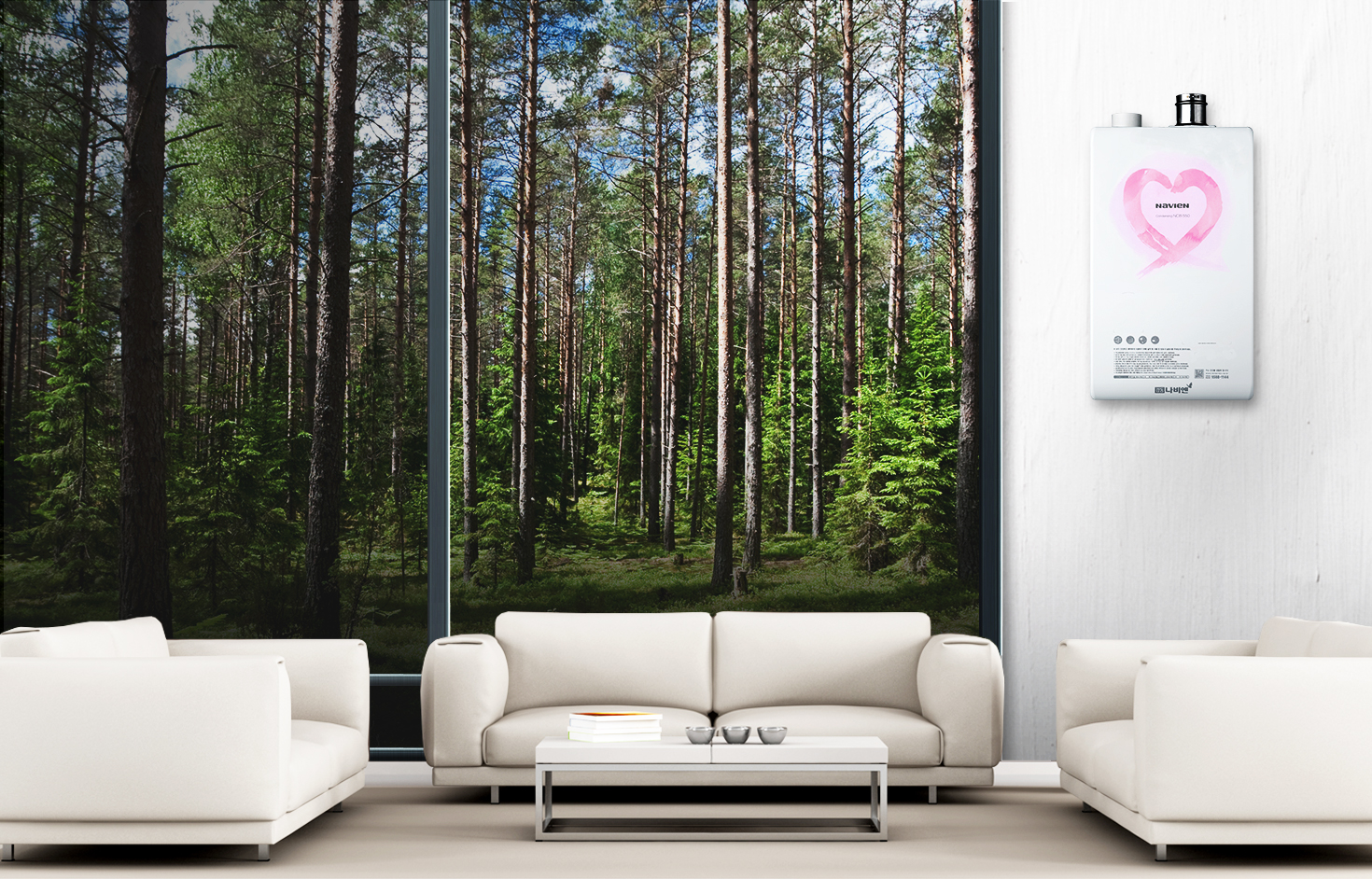 1st grade in energy consumption efficiency rating system
Saving gas charges by 28.4% at maximum
This boiler helps set you free from fine dust!
The condensing boiler not only helps to reduce fine dust by lowering nitrogen oxide emissions, but also restrains the greenhouse effect by reducing CO2 by 479kg per year. This amount of CO2 reduction is equivalent to planting 208 pine trees.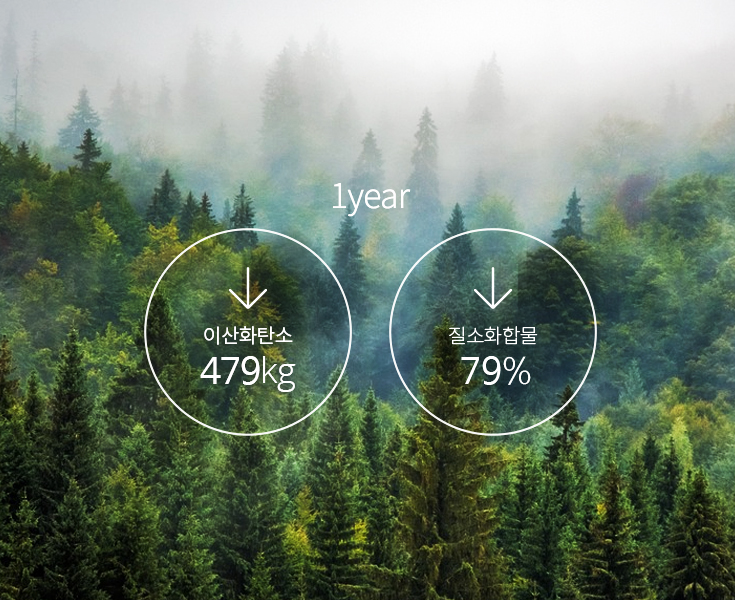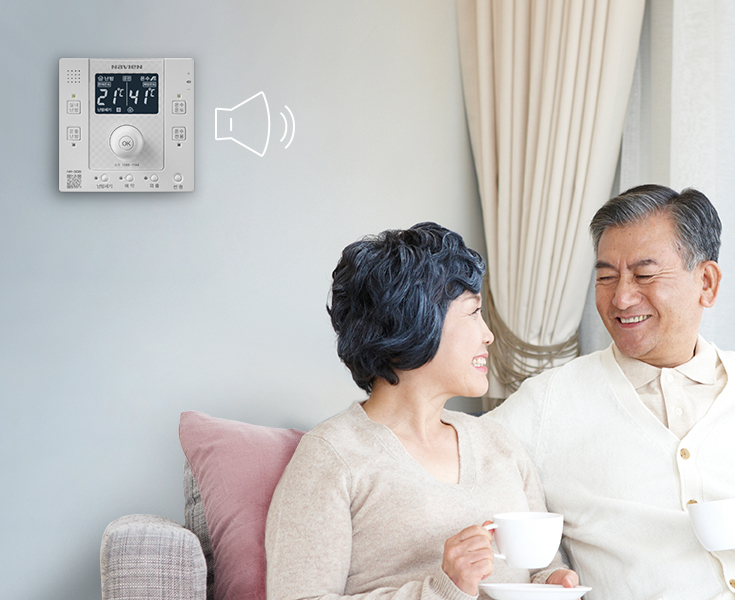 More convenient Talking indoor thermostat By voice guidance
Even the elderly can easily use this by using the room control's voice guidance
You barely notice it!
It's so quiet!
Boiler with much less noise
It reduces noise by 11% compared to existing boilers by using multi-layered soundproof design that absorbs noise.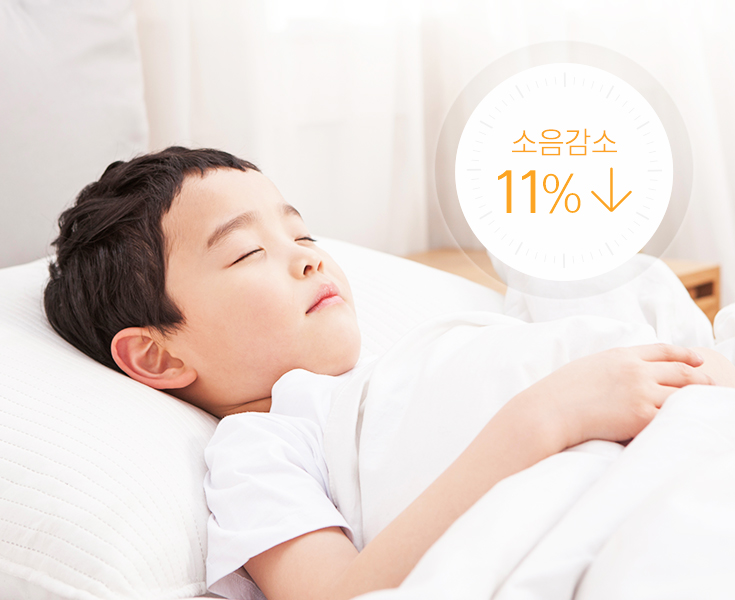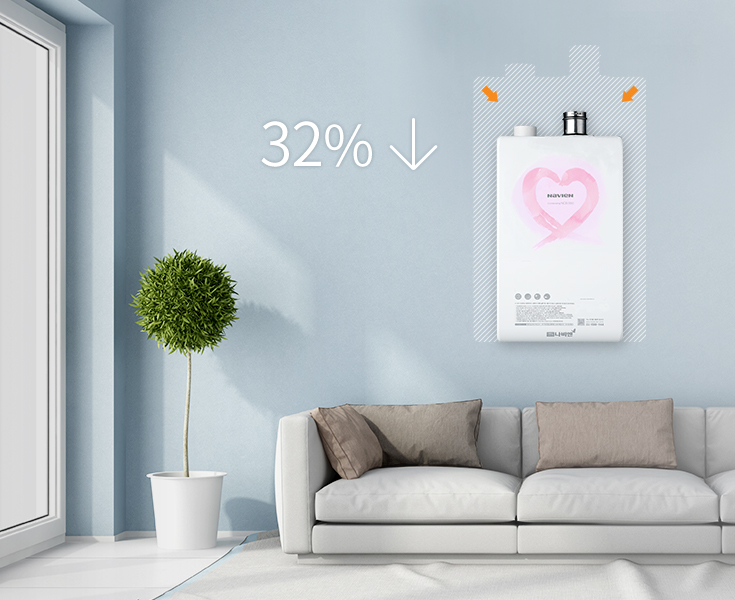 Simple size
Slim and compact size for easy installation anywhere!
The size is smaller by up to 29% compared to existing boilers.
※ In comparison to KD Navien's boilers with the same specification
Simple design!
A neat design with a delicate touch that looks good in any home interior!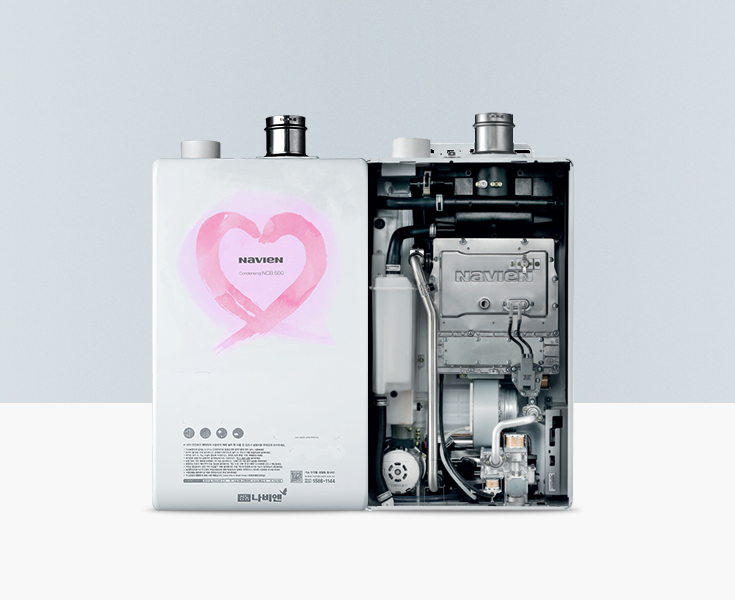 KD Navien's green technology for the environment enhances both heat efficiency and durability.
The product adopts a high-quality integral stainless heat exchanger.
- Lifespan is 3.8 - 4.5 times longer than other heat exchangers, thanks to its resistance to corrosion and erosion
- KD Navien's condensing technology leads condensing history in Korea with its first development in Asia!"
Precisely controlled flame enhances efficiency and reduces NOx!
The eco-friendly duo premix burner is an energy saving system that independently adjusts the flame when it reaches the set temperature and only combusts the required amount of heat.
- Burner system optimized for condensing
- Save gas charges using two-level automatic flame control
- Design enhances durability and low noise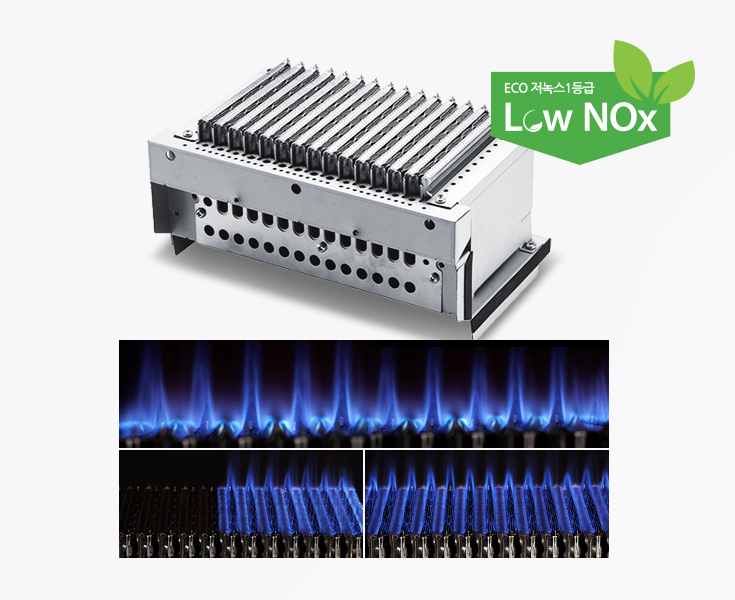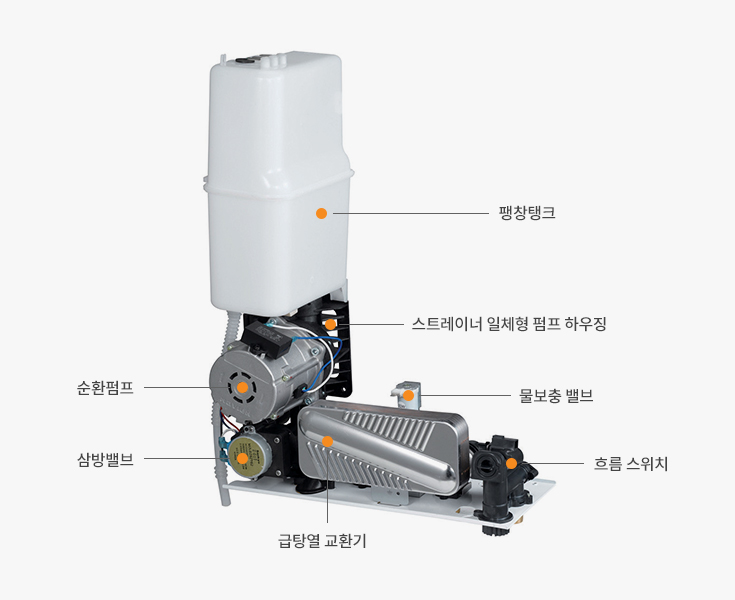 The first European-style water pipe modulization system in the boiler industry
The optimized design allows fast, one-step service.
The bypass that promotes more stable heating is applied.
This new ASA heating allows a boiler to precisely control temperature on its own.
The fine temperature control solves the problem of temperature fluctuation.
ASA control uses new technology to control the size of the flame and heating speed for each housing environment and temperature change based on multi-sensors.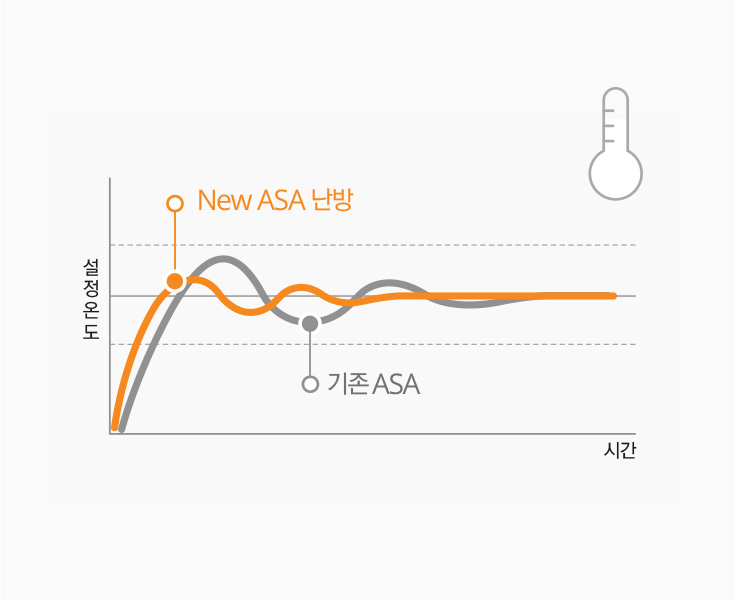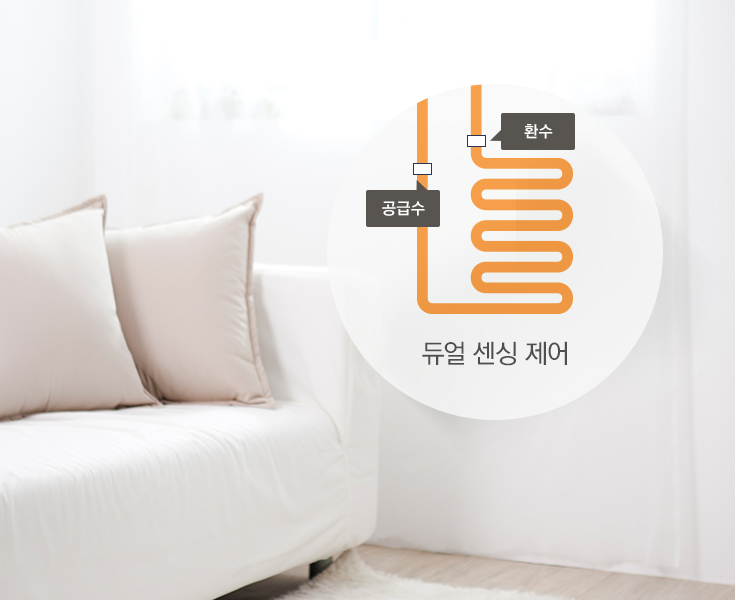 Smarter tech with dual sensing control
Save more on gas charges!
Dual sensing control is the secret behind comfortable floor-type heating.
As the temperature of water after heating a room is checked once more, this product not only realizes more comfortable heating than existing boilers, but also saves more gas charges.
Plenty of high-quality and swift hot water supply Navien hot water technology
The product uses Navien's technology and knowhow to swiftly supply hot water. It maintains a constant amount of hot water at a certain temperature, even when hot water is used simultaneously in several places.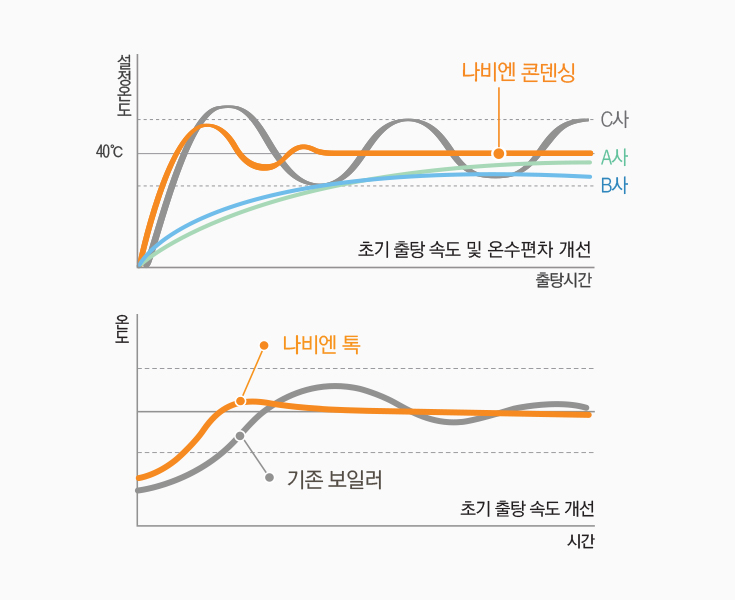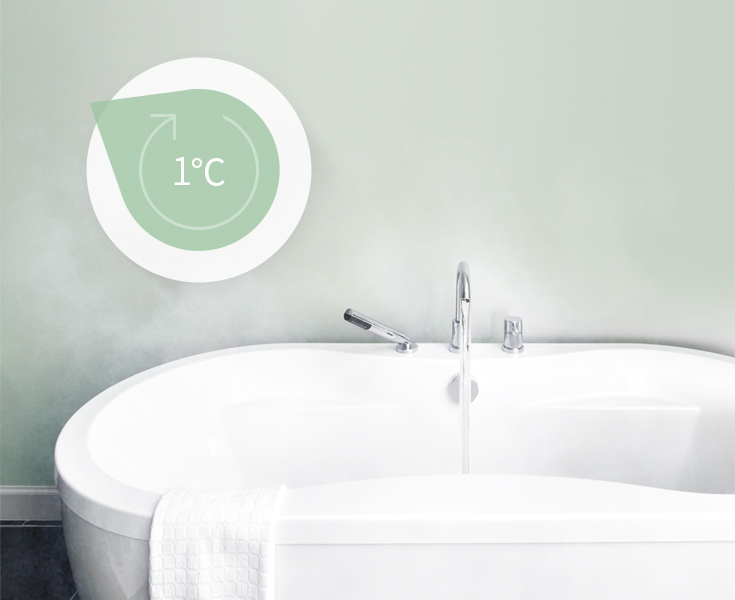 1℃ precision hot water control
- 30 - 60℃ at1 1℃ intervals
Smart safety function protects your family!
Every detail is handled for your family's happiness and safety!

Korea's only APS (Air Pressure Sensor) is safe, even when there's heavy wind.

Combustion is ensured, even in heavy wind as fast as 55m a second! The boiler can be safely used in a high-rise apartment, residential building, or waterfront with heavy wind without worrying about headwind.

State-of-the-art digital gas & air proportional control

Precise digital combustion method! Optimal combustion is realized by controlling the amount of gas and air with an advanced digital method.
Dual CPU for dual detection

The Double Safety System uses 2 CPUs to monitor the boiler 24 hours a day.

Smart freeze prevention system

The design effectively prevents the freezing of hot water pipes.

Part failure notifications

A/S can be swiftly provided in response to part failure notifications.
Talking Indoor thermostat NR-30S
The elderly can easily use the boiler with voice guidance. The thermostat also talks back and features volume control.
- Selecting LCD lamp for each function
- Larger font is easy to read for elderly users
- Ability to check boiler operation time on a cycle of several hours